VITAS Healthcare Opens Hospice Inpatient Unit at Palmetto General Hospital
March 27, 2020
MIAMI, FL – Residents of Miami-Dade now have improved access to hospice through VITAS Healthcare's new inpatient unit (IPU) at Palmetto General Hospital. The nation's leading provider of end-of-life care began accepting hospice-eligible patient referrals in March 2020.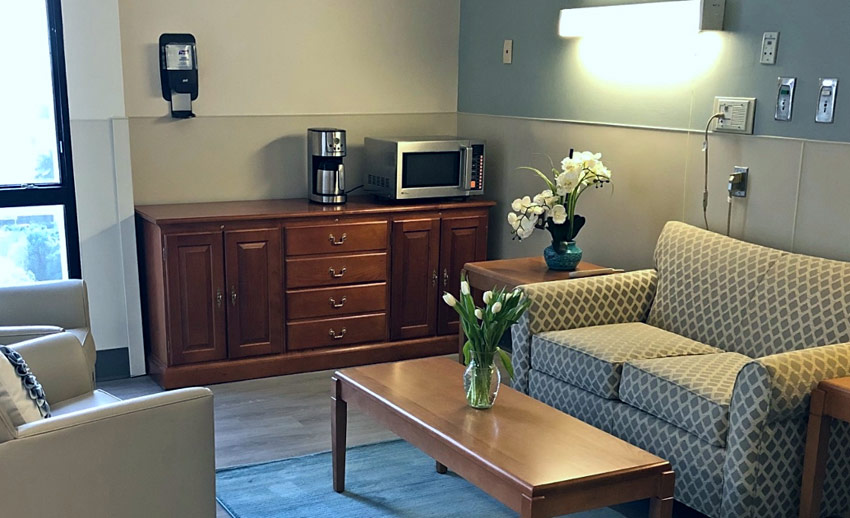 Healthcare professionals may download the VITAS mobile app for one-touch referrals, VITAS locations and interactive hospice eligibility guidelines. Referral information is also available 24/7 online and by calling 800.582.9533.
VITAS operates dozens of IPUs nationwide, most of which are located within hospital campuses. IPUs enable VITAS to provide care for hospice patients whose symptoms have become unmanageable in their home-care setting. The IPU at Palmetto General Hospital has begun accepting hospice-appropriate referrals and is expected to serve about 400 patients annually.
"Most people prefer to receive hospice care in their homes, but when symptoms such as pain, anxiety and others cannot otherwise be managed, the option of an inpatient hospice unit is invaluable," said Kathleen Coronado, associate general manager for VITAS Healthcare in Miami. "This new IPU allows more patients in the community to receive the unique care they require while in a comfortable home-like environment."
The IPU's convenient location adjacent to the Palmetto Expressway provides easy access for Miami-Dade County residents and visitors alike. Doctors who refer patients to VITAS also benefit from the new IPU, which accepts 24-hour direct admissions (including weekends and holidays) and offers protocols for complex and high-acuity hospice patients.
The new facility, located at 2001 West 68th Street on the seventh floor of the hospital, houses six semi-private rooms and offers comfortable amenities, including a spacious shared family room and kitchen and recliners for overnight family stays. Families also have access to a quiet room near the hospital lobby, the hospital cafeteria and valet parking. Additionally, patients have access to unique VITAS services including music therapy, Memory Bears and more.
In January 2020, the company unveiled its VITAS Suites at Coral Reef Nursing and Rehabilitation Center, able to serve nine patients each day in South Dade. The additions of these new facilities directly address the growing demand and need for quality hospice care in South Florida.
Are you visiting someone on hospice?